About
YiPSCELL
YiPSCELL is Korea's first start-up based on induced pluripotent stem cell technology. We produce stem cell lines derived from normal humans and patient using the next generation stem cell technology called "induced pluripotent stem cell" and produce disease modeling platform services that can replace animal experiments. We are a biotechnology company that establishes various diagnostic and treatment pipelines, such as developing stem cell-based treatments.
Ceo Message
YiPSCELL's executives and employees consider "Seek for the Sick", the company's core philosophy, as the most important value.
History
YiPSCELL conducts clinical immunology & stem cell research and aims to proceed induced pluripotent stem cell research and develop therapeutics based on our research.
2021
07

Production of clinical grade induced pluripotent stem cell lines

06

Certification as Venture (Start-up) Company

05

Investments Worth 12 Billion Korean Won Secured in Series A Round (INTERVEST, AJU IB, PremierPartners, HB INVESTMENT)

02

YiPSCELL Laboratory Receives LMO Certification
2020
11

3rd Floor GCLP-Level Laboratory Opens

11

Won "Minister Citation of Ministry of Gender Equality and Family" at K-Startup Challenge 2020

09

Investment promotion (Daewoong Pharmaceutical Co, Ltd)

09

Commercialization support project of Innovation Growth (Seoul Business Agency)

09

Commercialization support project of BIG 3 R&D (Ministry of SMEs and Startups)

05

Start-up leap forward package support project (KISED)

05

Commercialization support project of BIG 3 innovation field start-up package (KIAT)

04

Headquarter expansion and relocation (47-3 Banpo-daero 39-gil, Seocho-gu, Seoul)
2019
12

Patent transfer contract and technology transfer between The Catholic University Industry-Academic Cooperation Foundation and CiSTEM

11

Catholic Master Cell, the first clinical trial for osteoarthritis patients

10

Won "Best Award" at 2019 Anti-Aging Health Startup Fair hosted by Korea Economic Daily

10

Awarded for contributing to commercialization of health and medical technology Awarded by KHIDI

09

Initial start-up package business order

05

Signed a joint development contract with T&R Biofab and CiSTEM for treatment of rare immune diseases

03

Innovative startup member business of KHIDI
2018
12

Patent for systemic sclerosis disease model and its use (application number 10-2019-0177114, PCT/KR2019/018654)

06

Patent on a method for producing a pellet of chondrocytes from human induced pluripotent stem cells and its use (application number 10-2018-0072875)

01

Patent registration of chondrocytes induced differentiation using separation by cell size through centrifugation (Registration No. 10-2014020)
2017
12

Patent for a method of manufacturing a composition for differentiation of chondrocytes using human pluripotent cells derived from umbilical cord blood mononuclear cells of HLA homozygous
(Registration No.: 10-2030906)

02

Founded CiSTEM Co., Ltd. located in Catholic University, 222 Banpo-daero, Seocho-gu, Seoul
2016
03

Catholic iPSC Research Center (CiRC) Established Induced Pluripotent Stem Cell Application Research Center under the Catholic University of Korea
2010
03

Established CiSTEM laboratory
Brand Story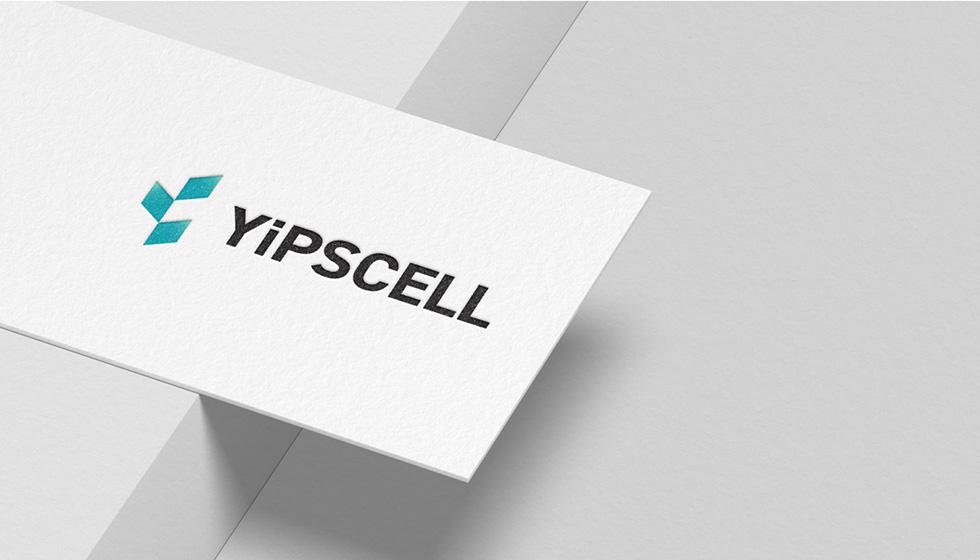 YiPSCELL's visual identity was inspired by three things.
The Rod of Asclepius God of medicine, to express YiPSCELL's ideology devoted to human health

Helix structure of a DNA to symbolize YiPSCELL's efforts to because the leading company in the field of biology science

As we prepare a signpost to indicate the future of YiPSCELL for development and delve into unlimited and infinite
The completed identity as whole resembles an alive branch that represents blessing and creates an association with the company name similarly to the Korean "leaf". Each quadrilateral that makes up the identity symbolizes core values that YiPSCELL pursues : Compassion, Supremacy, and Contribution.
Recruit
DREAM

Dreaming like a boy

CHALLENGE

Challenging the distant seas together dauntlessly

VISION

"YiPSCELL's People" shining like a star
Contact Us
Company Name

YiPSCELL Co,. Ltd.

CEO

JiHyeon Ju

Business registration number

651-87-00610



Address

B2, Omnibus Park, Banpo-dearo 222, Seocho-gu, Seoul, Korea

Tel

Fax

+82 (2) 2210 1018

E-mail

Operation hour

Open 9:00AM ~ 6:00PM (Lunch break 12PM ~ 1PM)
Close Sat · Sun · Holidays